Pivitec Newsletter May 2016
Mill City Church rolls in with Pivitec Personal Monitor Mixing System
BETHLEHEM, PA- Mill City Church, based in Ft Collins, Colorado was founded in February 2012 as a non-denominational church plant by Lead Pastor Aaron Stern, and has quickly grown to welcome 1,300 members at three services every Sunday. Mill City meets at the University Center for the Arts, part of Colorado State University. One of the challenges the church faces is that its main meeting room, Griffin Concert Hall, isn't always available, so for several weeks at a time the congregation may need to meet in another venue in the facility. Add to that frequent off-site activities, and it becomes obvious Mill City's audio system must be extremely versatile.
The unique requirements of a mobile church include equipment that is reliable and portable and lighting quick to set up, as well as versatile in ability to fill various venues, and implement stored settings for each.  To meet the church's special needs, Casey Batezel, Technical Director for Mill City, chose Pivitec e32 Personal Monitor Mixers and wireless IEM's. The e32 mixers share a rack with the wireless IEM transmitters and AVB switch.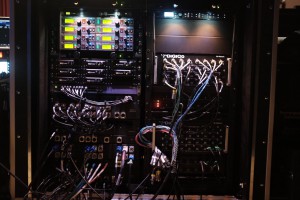 Stage Rack with Pivitec e32 Mixers, switch and IEMs                                          FOH Rack with Pivitec e64i/o-MADI 
"We want everything to look clean, be easy to use, and fast to setup. As a mobile church, these criteria are sometimes hard to meet. Every personal monitoring system we researched required an unimpressive entry-level digital console, a monitor engineer and separate console, or tons of CAT5 cables run around the stage. We wanted a system which could interface well with our DiGiCo SD9 console and be setup as fast as possible. We also needed the system to sound as high-quality as possible," explains Batezel.
Furthermore, "Pivitec is a great solution for us because we're able to leave everything securely racked up and go from completely packed up to fully operational in minutes," says Batezel. "All we have to do is connect a CAT5 cable from FOH to our stage rack and hand each musician an iPad and wireless IEM receiver. I can customize streams to send to each musician and help monitor their mix from FOH. I also love not having to worry about labeling personal mixers anymore. I can digitally label all of the channels on one device and they're automatically synced to all eight devices on our network. I love the AVB connectivity Pivitec gives us, the great stereo imaging, ease of use, familiarity of the iOS platform, and my truly wireless stage."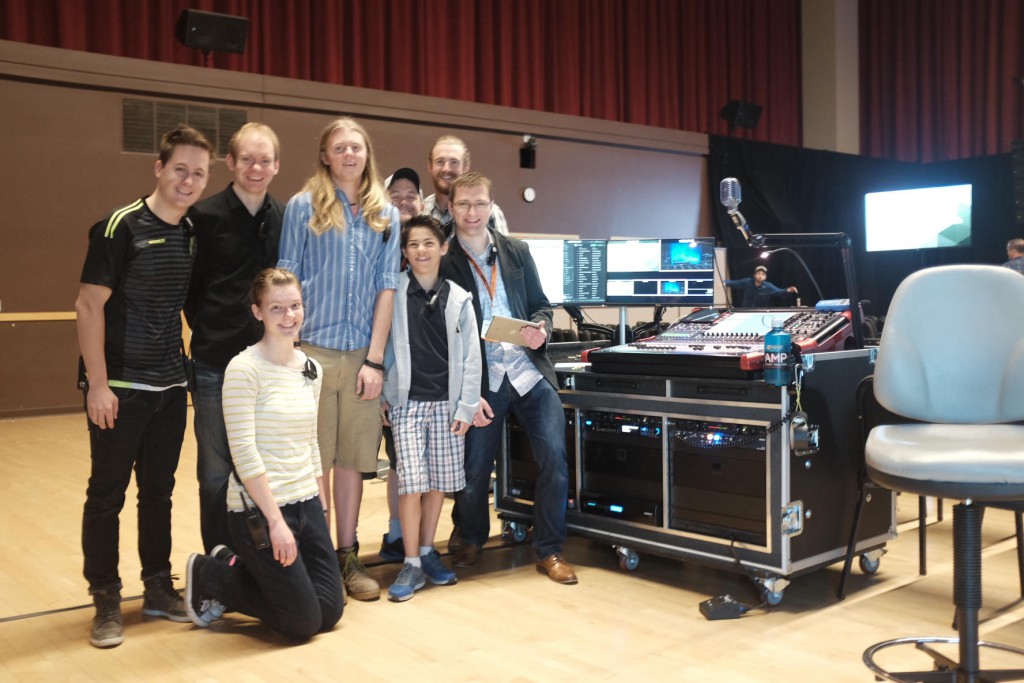 The Digico SD9 is connected by MADI to a Pivitec e64i/o-MADI bridge, which is capable of 64 bidirectional channels, to an Extreme AVB enabled PoE switch. The e32 Mixers connect directly to the switch and are controlled wirelessly with Apple iPads running Pivitec's V2Mix Pro app. An AVB-capable Mac computer can be connected directly to this system for recording and playback.
"I stand behind all of the technology we use at Mill City," says Batezel, "but I brag the most about Pivitec because of their incredible tech support. At every level of the process I was connected personally to the engineering and sales teams at Pivitec, and they personally helped me get the most from our purchase. I can't recommend this company enough."        
     Casey Batezel (Far Left) and part of his Tech Team for Mill City Church
Your Free Exhibit Hall Pass for Infocomm 2016!
We will be in Booth C12322 with EM Acoustics.  Stop by to meet us and see the Pivitec Personal Monitor Mixing system in action. You will be able to mix tracks on our V2Mix-Pro app at the booth.  We look forward to seeing you there!!