Pivitec at AES Los Angeles 2014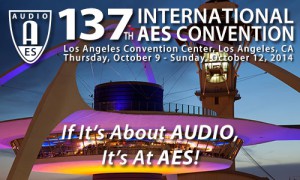 Pivitec is a leader in providing Ethernet AVB Network Audio Interfaces. This year at AES we are introducing the e64i/o-MADI: The worlds first MADI to AVB bridge. The e64i/o-MADI is already proving itself in applications ranging from broadcast to live production and touring. Other Ethernet AVB Network Interfaces in the flexible e16i/o series include ADAT and Analog as well as the e16i/o-MY Card for Yamaha digital consoles. In addition Pivitec will showcase the e32 Personal Monitor Mixing System and V2Mix® Pro control app for iOS. Pivitec also offers turn-key product development and AVB licensing on an OEM basis.

This year we are again joining the Avid Partner Pavilion in booth 1101 / P8. Be our guest at the show with a FREE Exhibits-Plus Badge! Just use this link to register on-line.

For more information on Pivitec visit us on the web at www.pivitec.com We look forward to seeing you at the show!