Excessive stage volume is a common problem in modern Houses of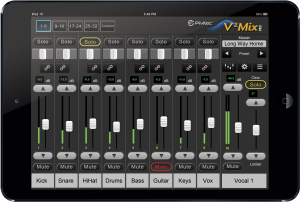 Worship and similar venues. Replacing your wedges with a Pivitec Personal Monitor Mixing System can create a more comfortable environment for your audience or congregation as well as for your musicians and tech staff. Pivitec redefines the Personal Monitor Mixing System by offering components that combine Visual and Intuitive control with Powerful and Flexible features. Pivitec has the ideal solution for any application from Touring and Live Production to fixed installation in theaters and Houses of Worship.
Visual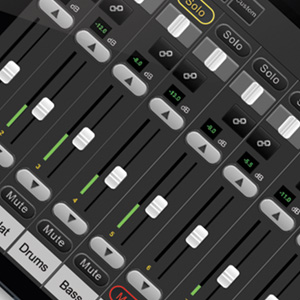 See your whole mix at a glance with Pivitec's V2Mix® Pro application for iOS. Little changes can make a big difference and our visual interface takes the guess work out of dialing in the perfect mix every time with a clear, intuitive layout that offers precise control. And with channel and device names that are handled digitally and updated hassle-free over the network, you'll no longer need your markers and board tape!
See Your Mix
Clear, Intuitive Layout and Control
Digital Channel Names - no sharpies or tape needed
Powerful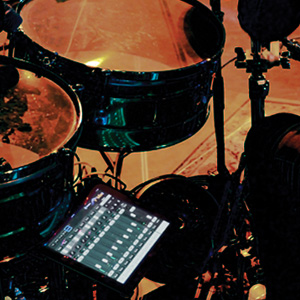 Pivitec is the most advanced personal monitor system available. With a powerful feature set that includes Ethernet AVB network connectivity, Pivitec is a true networked audio solution that supports just about any audio interface or console and offers advanced control from a range of native iOS and desktop apps. Easily interface your Pivitec network with AVB compatible Mac or PC computers for recording, playback and virtual sound check. Pivitec's standards based Ethernet AVB networking solutions offer a future-proof way to take advantage of future compatibility with hardware and software from other manufacturers.
Advanced Ethernet AVB connectivity
Wired and Wireless remote control options
True network solution for control, recording & playback
Flexible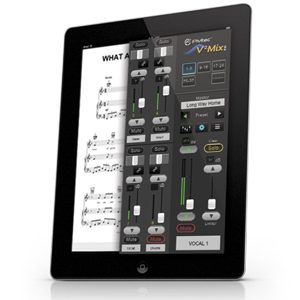 Most other Personal Monitor Mixing Systems force you to work their way. The flexible configuration of Pivitec's e32 Personal Mixer means that it can either be used on stage with the musicians or rack mounted for use with wireless IEM's or amplifiers. A high output / low noise headphone amp provides clean, clear sound on even the loudest stages while balanced line outputs easily connect to wireless IEM transmitters or power amps for facility wide distributed audio systems. Wireless control from Pivitec's V2Mix Application for iPad or iPhone allows remote operation from anywhere in the venue, on or off stage.
Rack mount interface
Headphone and Line Level Outputs
Ideal for distributed audio systems