Pivitec Advantages
Whether your are new to the concept of Personal Monitor Mixing or ready to upgrade, Pivitec has many advantages over other systems:

True 32 Channel Mixing and Control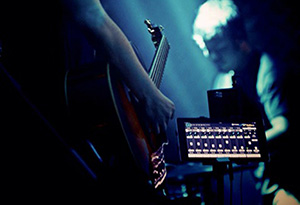 Pivitec's e32 Personal Mixer features 32 discrete channels – not stereo pairs – for complete control in creating the perfect mix. Each channel offers completely independent control over panning and volume level. while still allowing each user to create stereo pairs if required and maintain individual channel pan control.
Virtually unlimited expansion
Our network is expandable in 16-channel groups using any of Pivitec's Network Audio Interfaces. Each e32 can receive audio from any two 16-channel groups on the network. This allows flexibility in customizing each mixer as required. Our flexible network architecture can support hundreds of channels in 16-channel groups using standard Gigabit Ethernet hardware.
"We go to 11"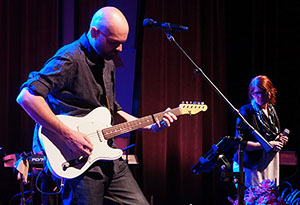 Many systems simply run out of gas when it comes to the headphone amplifier. Pivitec's headphone amp offers enough gain for stage use while maintaining extremely low noise and unmatched fidelity with no coloration of the signal so you can play with confidence. And just in case you need it, we provide an easy-to-use 3-Band Equalizer and Stereo Compressor on the outputs to optimally match the system to your listening preferences.
Unrivaled sound quality
A digital system is only as good as the analog components in the signal chain. Pivitec uses only the highest quality components from the Analog Inputs of our e16i Input Module to the discrete Class A / B headphone amp with real transistors and a digitally controlled VCA Master Volume Control. No wimpy "chip amps" like the other guys use!
Perfect for wireless IEMs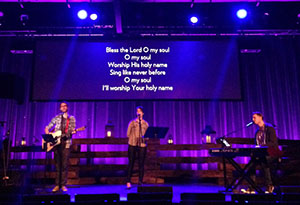 If you are monitoring wirelessly, shouldn't your control be wireless? Pivitec's wireless control allows the e32 Mixers to be mounted in the rack with your wireless IEM transmitters. This reduces clutter and simplifies wiring. Each e32 includes balanced stereo line outputs optimized for use with wireless transmitters or other rack gear. For touring, your whole system can be conveniently racked up for fast set-up and tear down while providing consistent performance regardless of venue.
We could go on and on, but the best way to learn why Pivitec is the best choice is to experience it firsthand. Click here and learn about our free demo opportunities.